2015
Duschka became
International Show Champion
!!!
2013
Duschka almost 3 years old. She participated in only 2 shows, because of "maternity leave".
Judge: Breed specialist Sarah Amos-Jones (UK) – "Cassom" kennel
Excellent I, CAC
At the age 18 months - snapshots of shows in 2012
At the age 11 months - one of the first shows and first successes.
8,5 months old
6 months old
3 months old
8 weeks old
7 weeks old
5 weeks old
21 days old
11 days Duschka on the right, with her sister Pyza.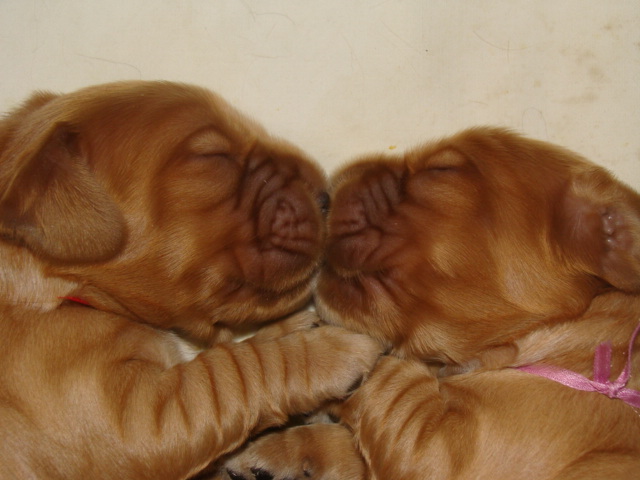 8 days old with siblings (with a pink ribbon).
3 days old - with Mum and siblings (Duschka has a pink ribbon)